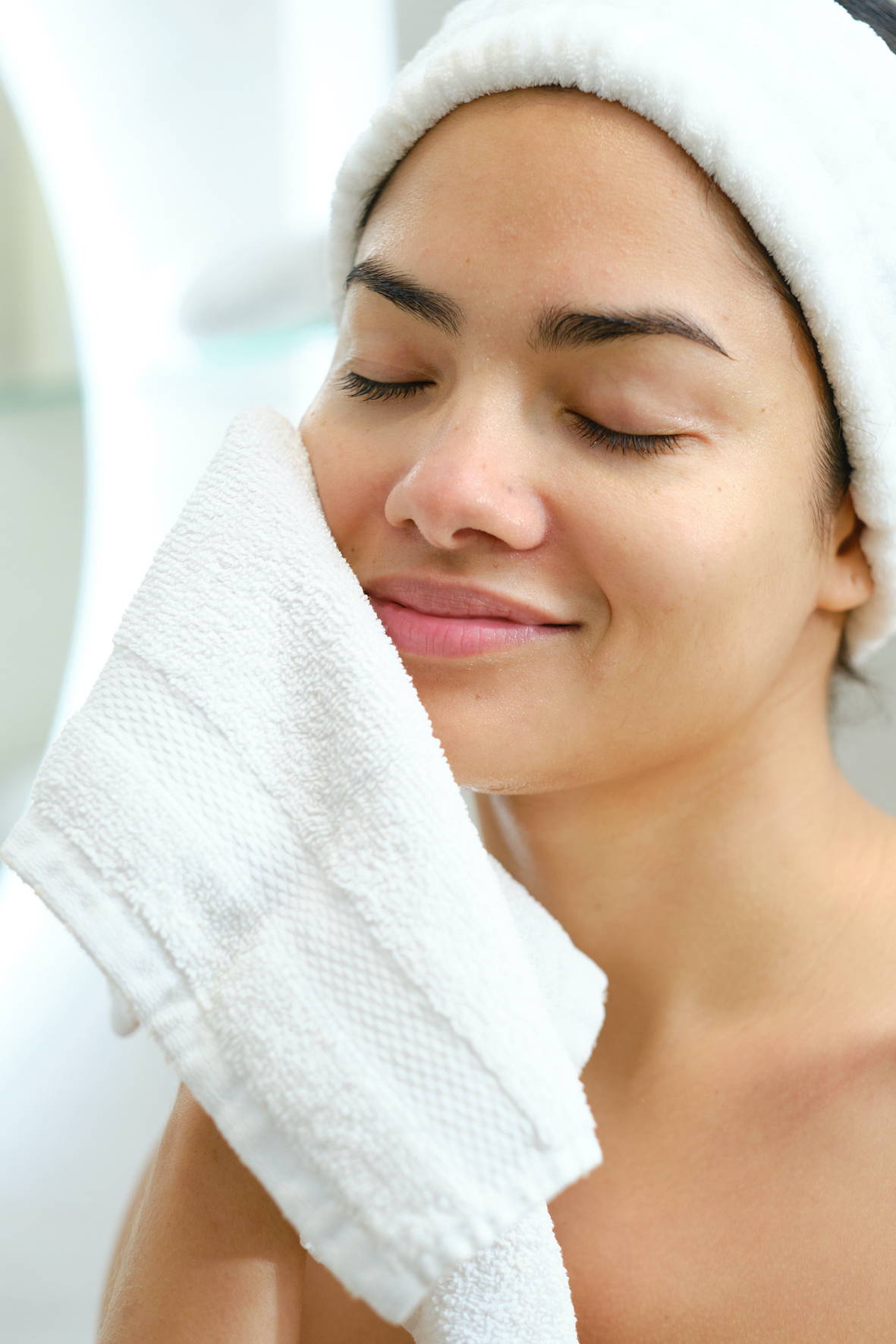 The skin is the largest organ in our body and that is why we must take care of it. Here we share with you our services to help you have a better skin care. We are committed to delivering results for you to enjoy a healthy skin.
Radiant, smooth, clean, hydrated; that is how your face will feel after this facial. From the moment your body enters the room different essences initiate your relaxation. Let go of whatever happened in the week when you feel the hot towels wrapped around your neck. Before one of our aestheticians selects the appropriate peeling for your skin type, a scrub with citric scents prepares your face for the process. The magic and innovation of the peeling allows the facial extraction to be less uncomfortable and your face will show results immediately. A mask calms the redness of your skin so you can leave the spa with a healthy and unclogged face. In addition to a facial massage with an oyster lotion, your hands and feet will receive love too. Leave Le Clinique with radiant and rejuvenated skin!
If you want your face looking radiant, hydrated and with good elasticity, there are essential treatments that bring us closer to the results we desire, such as microneedling. Our aesthetician will calibrate the intensity of 12 microneedles to stimulate the collagen in your skin through microtraumas, making way for the blend of products chosen for your skin. They are effective to treat atonic skins, scars and dilated pores. Microneedles feel like an exfoliation with grains of sand but slightly more intense
Just like we love sunny days, our skin loves a good exfoliation like dermaplaning. An exfoliating blade skims the top layer of your face eliminating dead skin cells and peach fuzz. You will end up with smooth and natural glowing skin. Radiant like a sunny day!
Enlighten your face! At Le Clinique we have technology originated by NASA commonly used to heal wounds. Through the release of energy in the form of photons, the production of collagen is stimulated, reducing acne scars, and minimizing expression lines.Thanks to phototherapy your skin will be rejuvenated, shimmering and closer to being the skin you long for.
Exfoliation, extraction and infusion! Three procedures that are magical for your face. This type of modern microdermabrasion consists in using natural diamond chips to remove dead skin, suction out impurities and bacteria, and deposit the selected serum. We offer a variety of serums intended for pore clarifyng, vitamin C, hydration and glo
Say hello to Etwo Sublative! This invasive treatment consists of creating 64 microtraumas repeatedly through radiofrequency energy. It thermally promotes the healing of the skin and that is why you will see red marks in the shape of squares as a result of the ablations, but don't worry because it will disappear eventually. eTwo sublative is a treatment that will work wonders for your skin as it has been shown to drastically reduce moderate to severe acne scars on any skin type. To see the great results, you must endure the repetition of the treatment every three weeks. We recognize that the pain in the eTwo sublative is present. In addition, the skin peels and there is an aftercare that you must follow at home. However, at Le Clinique we know that you trust us and that's why the eTwo sublative awaits you in our Spa
Our skin feels how years pass by and it reflects it through the poor production of collagen, flaccidity and absence of essential nutrients to maintain itself radiant. If we do not want the course of time to be that visible in our face and neck, Venus Legacy is here to help. By combining multi-polar radio frequency with a slight non-painful heat sensation, it stimulates collagen synthesis and the formation of new blood vessels which minimize expression lines and creates a lifting effect. Showing off a rejuvenated face without any painful treatments is the dream!
Before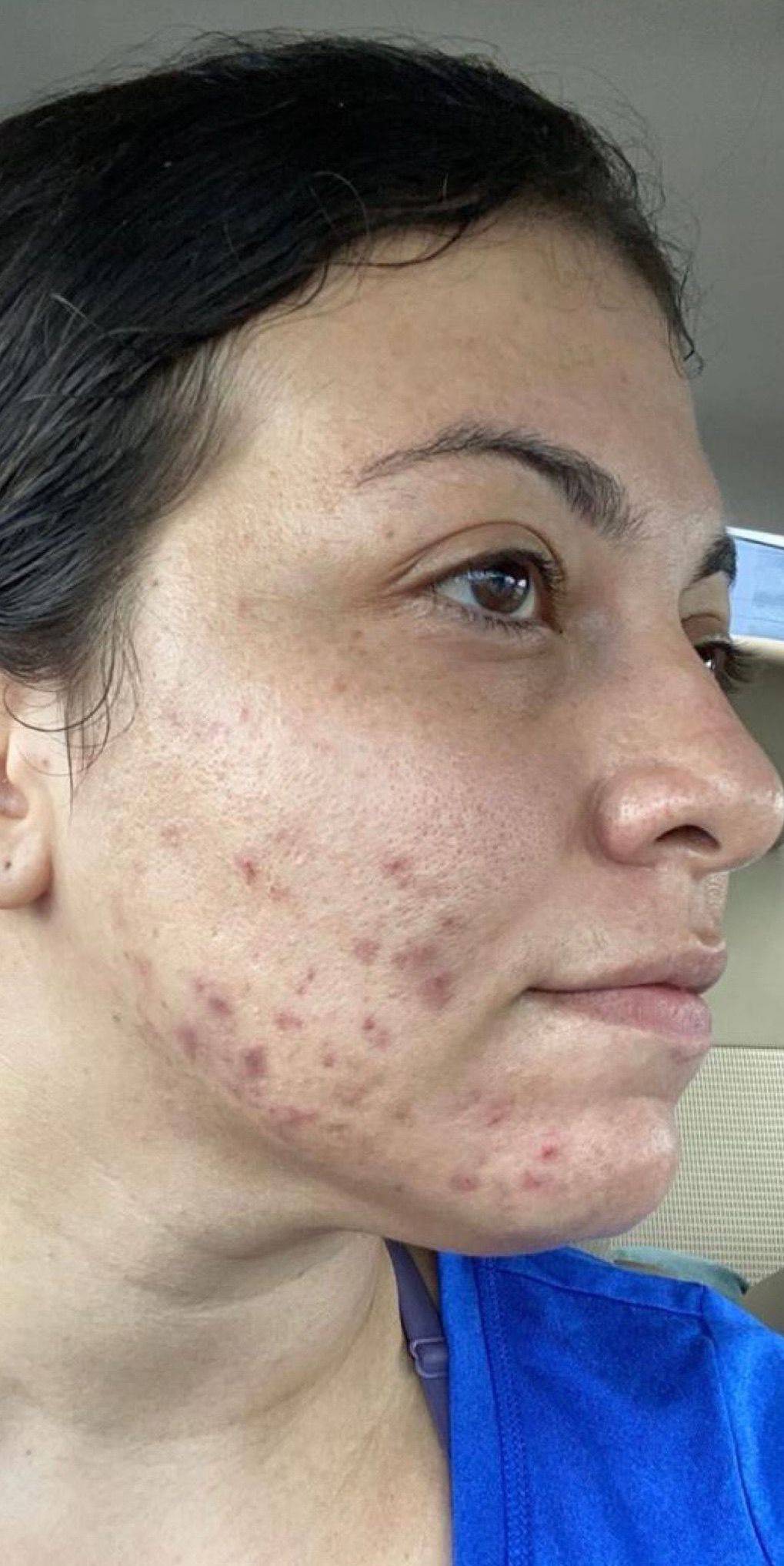 After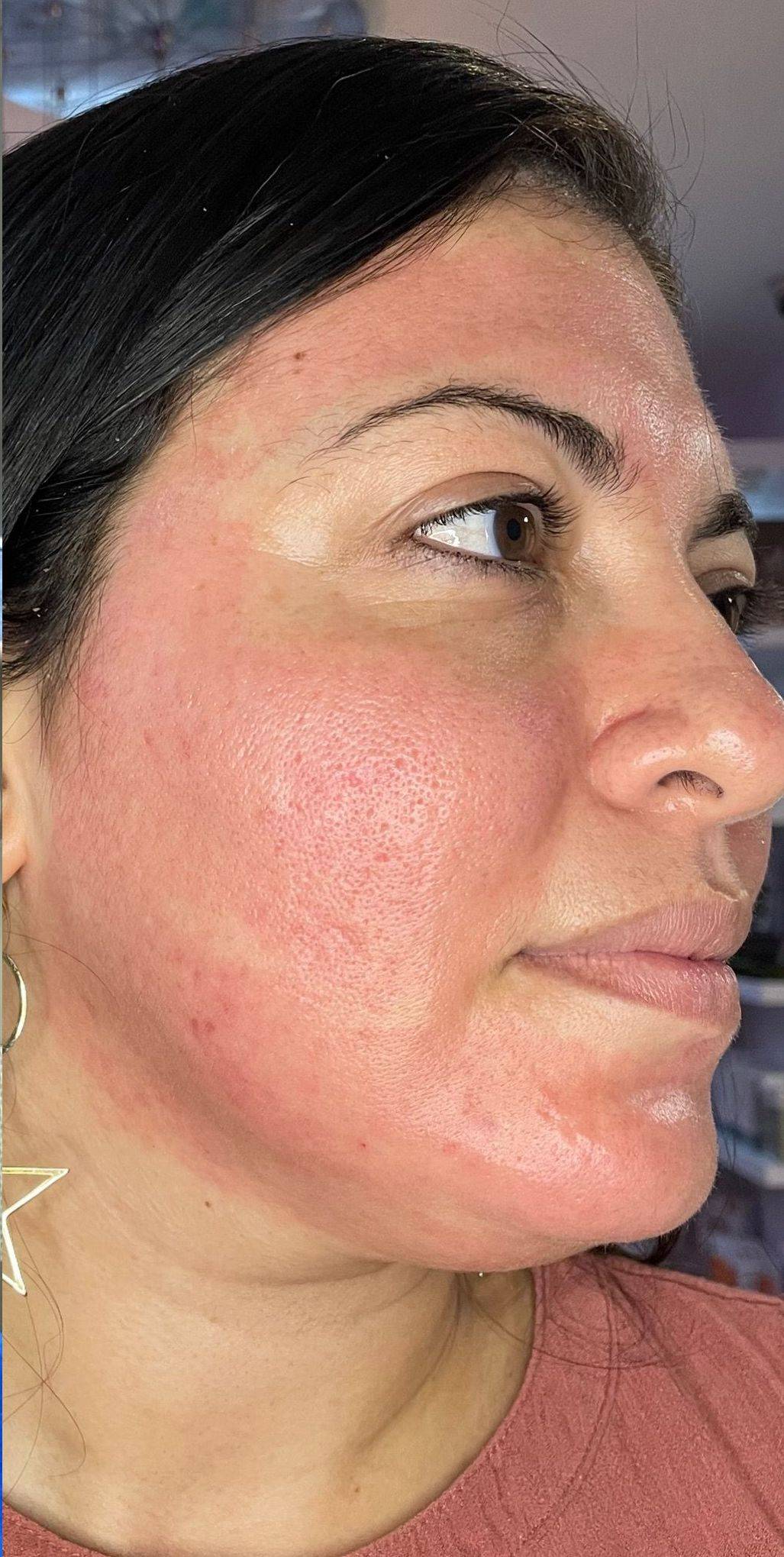 mandelic peeling x glytone
Peeling derived from bitter almonds with the purpose to reduce facial blemishes. At the same time, it hydrates, rejuvenates and reduces pores.
retinol peeling x neostrata
Retinol Peeling is vitamin A being pure magic. It's an anti-aging treatment that fulfills its purpose on oily skin types by balancing the production of sebum. It also helps in lightening facial blemishes.
The ideal chemical peeling to work it all. It brings glow to your skin, lightens blemishes, minimizes dilated pores, expression lines and acne scars. After such an abrasive peeling the aftercare is essential. Your face will have burns that will then become scabs. The scabs fall on their own. If you want your skin to look entirely rejuvenated avoid sun exposure and it is essential to follow each of the instructions provided by the aesthetician.
Antioxidant, increases the production of elastin and collagen, fights wrinkles and lightens sun blemishes; Ferulac Peeling works with all of them. An abrasive chemical peeling that will peel your skin entirely. Aftercare and following the instructions of the aesthetician are essential steps. You will have your skin looking radiant and healthy.
Make sure to add your neck into the list of things that need love and care. Most of us don't like expression lines and we look for treatments to minimize them, and that is why Neck Peeling is the way to go. Imagine your face and neck evenly rejuvenated.
enerpeel eye and lips x glytone
Enerpeel Eye and Lip aims to lighten eye bags, minimize wrinkles and give firmness to the skin surrounding the eyes and lips.
Mint, vitamin C, collagen; these are some of the hydroplastic masks that we offer at Le Clinique to mark the moment of absolute relaxation. Enjoy every second of it with the botanical and refreshing scent variety. The masks are meant to calm the redness of the skin caused by the extirpation, hydrate, minimize acne breakout, redefine pores, encourage cellular regeneration and improve elasticity. Walk out with exquisite aromas and radiant skin. You deserve love and natural glow!
We want our skin to look healthy and rejuvenated at all times. That's why collagen veils would suit our skin very well. In addition to being a refreshing mask, it helps the face absorb the properties of collagen. Yes, those properties that make your skin look radiant and full of life!